In youth, when life is on an upward trajectory, it feels like the smooth journey will last forever in the company of our loved ones. Just an accident, illness or misfortune however have the capability to bring all our dreams and those of our family to a grinding halt. This is why the secure blanket of a life insurance plan is important to protect us from the vagaries of destiny.
The aim of having life insurance is to help ease the burden on our loved ones in case we are no longer around to take care of them. A good life insurance plan doesn't just make sure that they continue to lead the lifestyle they are used to, but can also fulfil all their dreams without having to compromise. There are life insurance plans that also act as an investment tool and let you grow your wealth over the years, so that you can reach your life goals with ease.
20s are the best time to buy insurance
It's always better to buy life insurance at a young age, when you are just starting out in life. There are several reasons for this.
*
The younger you are, the possibility of qualifying for lower premiums is higher. This is because insurance premiums are directly correlated to age.
*
You are healthier than you are likely to be in your 40s. Most insurance companies will look upon this favourably and waive thorough medical examinations prior to issuing a policy.
*
At an older age, you could develop health problems that make insurance more expensive or could even disqualify you from purchasing a plan.
*
The possibility that you have a substantial corpus tucked away to help you in times of crisis is lower when you are young. Having an insurance plan handy provides a feeling of assurance.
*
Having to invest the insurance premium at regular intervals inculcates financial discipline from a young age. Systematic savings through the right insurance plan and earmarking them for specific needs helps you meet planned as well as unplanned expenses easily.
*
In your 20s, the chances of your income rising over the years is high. However, your insurance premium amounts will stay the same over the years, in most plans.
*
You can create a legacy for your dependents. Even if you don't have a family right now or haven't had the chance to build significant assets in your 20s, there will be a substantial sum that you can pass on to your dependents in future.
*
You enjoy a longer period of cover when you buy insurance in your 20s, which makes sure that you are financially secured at most stages of your life.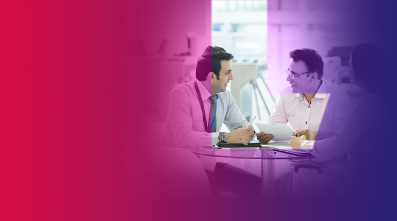 How do you choose the right insurance plan
The right company matters
Insurance is something one buys rarely more than once in a lifetime. The financial standing of an insurance company which indicates its past performance and future expectations, as well as its reputation over the years will help you zero in on a reliable insurance provider. Reports by industry experts and analysts will help you gauge the financial profile the insurance company you should partner with.
Product Range
Most life insurance companies in India today offer a variety of plans to suit every need. It is advisable to visit the websites of these insurance providers to figure out which is the best life insurance term plan or the best life insurance plans in India. The features of the plans as well as premium calculators will help you to figure out the best suited insurance plan for you.
Track record
The best life insurance companies in India will have a high claim settlement ratio. This value denotes the number of successful claims settled by the insurance company in the previous year, as compared to the claims received by them.
Services
The best life insurance companies in India will have a high claim settlement ratio. When searching for the best insurance policy, also look for accessibility of the insurance company. A wide network of branches and physical offices help you reach out to the company for any policy transactions. Also, the service quality of some of the best life insurance companies are marked by the ease of perusing and buying plans, ease of premium payment, simplicity of claim processes and accessibility of peripheral services.
Act now!
To sum up, starting early and having the best life insurance policy with the right sum assured and the right term duration can help you stay relatively less worried about your future, and that of your family. Live up your 20s, but don't forget to be invested in life insurance!