When it comes to securing the future of your loved ones, life insurance is one of the most preferred options among Indians. In fact, around 328 million Indians had a life insurance policy in 2017, according to the IRDAI's Handbook on Indian Insurance Statistics.
This still leaves 75% of Indians without any life insurance! The main reason for this is the lack of awareness among the population regarding life insurance. Most people know that life insurance guarantees death benefit payment to the beneficiaries. But there is a lot more that you should know about death benefits.
Here are 5 things you must know about death benefits:
1. What is the Death Benefit?
Death benefits are the assured sum given to the beneficiaries in the event of the demise of the policy holder. The death benefit is paid out within 30 days of the claim being made in most cases.
2. What is Covered?
The first thing to know is the cases in which the beneficiaries can get the sum assured as a death benefit in a life insurance policy. Here are some of the cases:
· In case death occurs due to natural causes or health issues covered in the life insurance plan.
· If death takes place because of an accident. However, the person should not have been intoxicated when the accident took place.
· In case the insured person commits suicide. But the death benefits are only given if the suicide takes place at least a year after the purchase of the policy.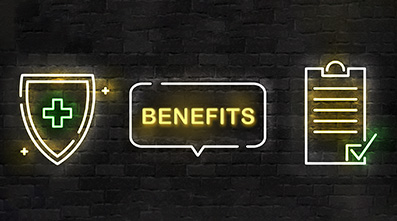 3. What is Not Covered?
There are certain things that lead to the death benefits not being awarded to the beneficiary. Some of them are:
If the policyholder dies due to suicide within the first year of buying the policy.
In case death occurs due to hazardous activities or self-inflicted injuries.
If the insured person dies because of any sexually transmitted disease, such as AIDS.
If the policy holder dies because of drug or alcohol use.
In case the death takes place due to a natural disaster, such as an earthquake or tsunami.
4. Taxation of Death Benefit
According to Section 10(10D) of the Income Tax Act, the assured sum plus the bonus received on maturity or death of the policy holder are completely free of tax, subject to certain conditions. You also get tax benefits for the premiums paid towards life insurance.
5. Cash Value
In case of whole life insurance, where the policy lasts an entire lifetime, a portion of the premiums paid is saved in a savings account as the cash value component. In case the life insurance policy holder dies, this cash value is given to the beneficiaries in addition to the death benefit.
The policy holder can even get a loan by using this cash value as collateral.
The death benefit is a great tool to ensure the financial well-being of your family, if you are no longer there to take care of their needs.