Life insurance plans are not the sort of product you usually buy more than once for yourself. Most people aim to have one solid life insurance plan in place at any given time in their life. Hence, when buying a life insurance cover, it is important to ensure that it is the best life insurance plan that you are able to buy for yourself. Having the
best life insurance policy
with the right sum assured and the right term duration can help you stay relatively less worried about your future, as well as that of your family.
But how do you choose the best life insurance policy for yourself? You can start by choosing the best life insurance companies and selecting from the plans they have to offer. Let's take a look at some of the factors you can consider when buying a life cover to ensure that you are getting your plan from a
top life insurance company in India
.
Financial profile of an insurance company
An insurance company's financial standing is reflective of its past performance as well as an indicator of its future expectations. Financial statements released by an insurance company are of dire higher importance to its various stakeholders, including investors, industry experts, consumers, as well as media.
If you want to ensure that you are buying your life cover from the best life insurance company in India, it is essential for you to take a look at the financial profile of an insurance company. Even if you are not well-versed with the jargon that financial statements may be filled with, you can look at reports and statements by analysts and industry experts to understand whether the financial profile of a life insurance company is worth your time.
Lineage (or years in business)
The history of an insurance company can help you determine whether you want to conduct business with them or not. How long it has been in business, and its reputation over the years can be a significant factor to help you decide whether it can be counted as one of the top life insurance companies in the country. Look for how long it has been conducting business and how it has performed since its inception. For a newer insurance company, you may look at its roots, how it is conducting business at present, and what experts have to say about its future performance.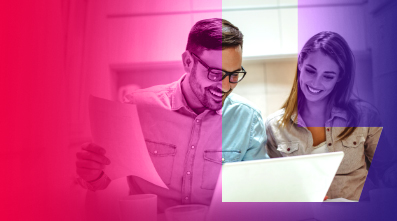 Branches and networks
It may not seem important at the beginning, but the accessibility of an insurance company is a significant factor to consider when buying life insurance. With a wide network of branches and physical offices can be more accessible when consumers need to conduct any policy transactions. Hence, when looking for the best life insurance policy, choose an insurance company that is accessible via its wide network of branches.
Claims disbursed
To know more about this record, you can look at the claim settlement ratio. It is a value that denotes the number of successful claims settled by an insurance company in the previous year as compared to the claims received by them. The best life insurance companies in India tend to have a higher claim settlement ratio.
Range of products
The best life insurance companies in India have a wide range of products to offer. There is a variety of
life insurance plan types
available today. Most top life insurance companies will have a wide range of products to offer to suit the needs of various consumers. You can visit the websites of the life insurance companies to get a better idea of what they have to offer. Most insurance companies will now have their plan listed on their website along with their features as well as specific premium calculators to help you get sum assured estimates and compare plans.
Service capability
What services are offered (technical quality) and how they are offered (functional quality) make up the service capability of an insurance company. This encompasses the services offered by the company to a customer, such as the ease of perusing and buying plans, ease of premium payment, how simple the claim processes are, how accessible the peripheral services of the insurance provider are, and more. The service quality helps determine how seamless your experience with an insurance company may be.