Do you want to get insurance cover with considerable market returns? If yes, then you should give unit-linked insurance policy commonly known as ULIPs (Unit Linked Insurance Plans) a try. They are a type of goal-based solutions having the ability to provide both, protection along with investment. In this article, let's discuss all about ULIPs (Unit Linked Insurance Plans).
What is a ULIP policy?
Basically, ULIPs are a type of insurance policies in which your premium is divided into two parts, out of which one part gets dedicated towards life insurance cover and the other part of the premium is dedicated towards a fund. This fund is then invested into various options such as debt, equity or in some cases, a combination of both. Needless to say, the ULIP returns depends on the overall performance of the fund in which your premium has been invested.
• Advantages
→ Returns linked to markets: - ULIP returns are synchronized with the market. The unit linked insurance policy due to its unique structure provides the policyholder to earn returns in line with the market trend as part of the premium paid is invested in the market.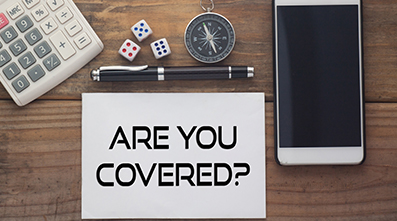 → Flexibility: - ULIPS are highly flexible and have a wide variety of options which justify the same. You can switch between different investment funds, you can partially withdraw your funds if the need arises, and you can also avail single premium addition services.
→ Tax Benefits under Section 80C:- Like all insurance policies, ULIPs also provide tax benefits under section 80C.
→ Twin Benefits: - ULIPs guarantee dual benefits; you get insurance along with investment. Its various fund options guarantee that you get to choose an investment that suits your risk profile.
What does it cost?
There are various expenses involved in a ULIP policy. These are as follows:-
→ Fund management charges: - This generally is not more than 1.35% as per the IRDA Guidelines and is deducted for managing the investments made. (Financial Express)
→ Administration charges: - This is deducted each month and is used for the general management of ULIPs.
→ Premium allocation charges: - This charge is deducted from the premium paid for carrying out marketing and distribution activities. They go on reducing gradually over time.
→ Mortality charges: - These charges are used to provide you with life cover. This charge is based on the insurer mortality rate.
Who should invest?
• Investors having medium to long term investment temperament
ULIP returns are ideal if you are looking for a medium to long term investment. You need to stay in the market for a minimum of 15 years. However, after 5 years, you can withdraw from the policy partially.
• Those who do not have sufficient time
ULIP returns are ideal for those who do not have the time to manage their investments as these policies come with a dedicated fund manager. In addition, this policy provides you with a range of investments and you can choose any one of them depending on your risk bearing capability, thus providing you with more control.
• People who seek dual benefits
As mentioned above, ULIP returns are of dual nature and guarantee dual benefits, hence, they are ideal for investors who seek them.
Guide to choosing the best Unit Linked Insurance Plan:-
• Focus on the long term: - You must remember that these investments yield benefits over the long term and you will gain only if you have the patience to wait till maturity. These are not at all for earning quick gains. Make this point very clear in your mind.
• Set a clear objective: - Primary objective of each and everyone should be to have adequate life insurance cover to protect from any contingency that may occur. Set an amount and seek the ULIP that best matches your requirement.
• Seek customization: - ULIP plans provide a range of riders that may be used to customize the overall plan to best suit one's interest. Ask more information about these riders and use them wisely.
With ULIP, you can rest assured that your money is not lying stagnant and that it is actually generating more wealth. You can have both investment and protection. The only thing that needs to be done is - choosing the best ULIP plans. This can be easily done by going through the documents carefully and then matching the specifications with one's interests.