Taking life insurance plans for yourself and your family members has become vital in today's times. Life has its uncertainties; – a phase of stability today might change into a period of instability tomorrow. You cannot predict the course of future events, but you can certainly manage these risks by taking life insurance.
Most people planning to take life insurance policy are, unsure between taking a term life insurance policy or a ULIP (Unit Linked Insurance Plan). Both are life insurance products, but there are fundamental differences between the two. Consider the salient features of both before you decide which of these life insurance plans you wish to avail: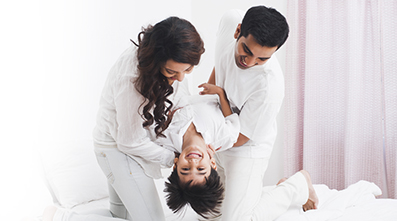 A term life insurance plan ;
• A term plan provides an assured sum of money to your nominee(s) in the event of your unfortunate demise while the policy is still in force.
•In comparison to other categories of Term life insurance, it offers a sum Assured of your choice at affordable premiums.
•Thus, any person wishing to get life coverage and protection for themselves and their family members, can buy the term policy.
•You can also get additional coverage in your term plan through add-on benefits like increasing Sum Assured or attaching riders like Critical Illness, Accidental Death Benefit etc
• You can start off with a term insurance policy before you feel confident about buying market linked insurance plans with wealth creation.
• A sum assured at affordable premiums with options to get additional coverage makes term plans a comprehensive solution in terms of taking care of your family`s future needs in your absence.
• However it must be noted there is no maturity benefit in Term Insurance plans. Pure Term life insurance policies do not pay any benefits including return of premiums paid, in case the policy holder outlives the plan tenure.
Or a ULIP plan
• A ULIP is a Unit-linked life insurance policy that gives you the dual benefit of life coverage as well as the opportunity to create wealth.
• The premium paid by you towards this policy is apportioned in two ways: One part goes towards insurance cover while the while the other is invested in funds, as selected by you. These funds in turn invest in the securities market.
• On maturity, the fund value as on the date is paid out.Most insurers offer the option of availing the fund value as a lump sum pay-out or avail the same in installments (settlement option)
• The policy holder can also choose to switch their funds as per their risk appetite
• The policy pays a death benefit in case of the unfortunate demise of the life assured. This benefit is the higher of Fund value, the Sum Assured chosen at inception and 105% of the premiums paid.
We hope that these features and differences between the plans help you decide the kind of life insurance that is most suitable for you and your future needs. When buying life insurance plan, do ensure that you consider an adequate sum assured at a premium that you can pay without straining your finances. The Sum Assured must account for inflation, future living costs, and you and your family`s aspirations.