Getting married is the easy part – what follows next is the real challenge! We present money tips to get you started on the right foot.
It is true that marriages are made in heaven, but money was created by man. The lack of money or financial planning can take a severe emotional toll on a newly married couple. If you are about to get married, it is wiser to get money-smart right away instead of waiting for later. The following are 7 things you should do before you get married:
1 Save up for a house.
Every couple needs their own private sanctuary. But most couples tend to leave off thinking about getting their own house till after they are married – and rising realty prices have a lot to do with this decision. The time to save money towards getting a house, even if it is towards a security deposit and basic furniture for a rental home, is before you get married.
2 Buy health insurance.
Now that you are going to spend the rest of your lives together, you are responsible for each other's health and happiness. But you will agree that the high costs of medical treatment in India can leave you stymied! Here's an idea: why not buy individual health insurance plans before you get married? Health insurance pays for a gamut of medical eventualities, from diagnosis of critical illness to hospitalization costs.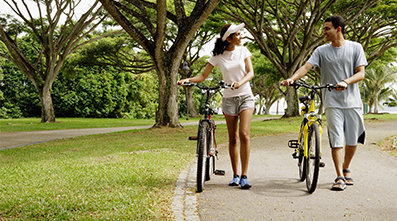 3 Buy term insurance.
A life insurance plan is a necessity at a time when things can change in the blink of an eye. Now that you are getting married, it is important to safeguard your spouse's future. Get term insurance to protect your partner and dependent parents and/or siblings.
4 Create a joint savings account.
The two of you must now jointly share the expenses of a life together. This also entails creating savings together. The easiest way to do this is to open joint savings account so that both of you can deposit monthly savings in it.
5 Make short-term investments like liquid funds.
Either or both of you should invest in short-term liquid funds that have a maturity period of just 91 days. These funds show good growth on the money lying idle with you. The maturity amount can be used to fund your honeymoon; or make a payment against a new house.
6 Improve revenue.
Juggling savings with investments and expenses can be a tightrope walk – and it is a lifelong process. Take a look at your career prospects, and look for ways to get a higher pay package, or supplement your income with part-time work, or start a home-based business with your spouse to generate extra revenues.
7 Take a trip to calm your nerves.
The wedding prep can take a toll on your nerves. Make a quick getaway with your partner for the weekend, to a nearby destination just to relax. Do not discuss the wedding at this time, but just take the time to unwind and make plans for the future.