Buying a new home can be a daunting prospect. It is an enthralling prospect as you will finally have a roof over your head from which you do not have to keeping moving in and out every couple of years, you will not be contractually bound, neither do you have to worry about your landlord giving you a surprise visit. You finally have a place that is yours without the hassle of a rent or having to find a new place every few years. However, before you can turn this dream into a reality, there are a few pointers that you must keep in mind. These will help you to make sure that you get a house that not only meets your needs but remains the dream house you have always wanted.
Know Your Budget
Let us get realistic. If your dream home is a mansion on the beaches and you have been working only for a few years the chances are you may not be able to afford it just yet. Hence, to avoid disappointment it is imperative to have a budget in mind. The budget is the sum total you are willing to pay for the purchase including the mortgage that you are going to apply for. If the budget you planned for is more than what you can afford, the monthly home loan EMIs (Equated Monthly Installment) will put a strain on your finances.
To know your budget you need to take into account your current income and the possible future income. You need to take your savings into consideration and remember to set aside some funds for an emergency. This calculation can help you figure out your budget and then you are on your way to find your dream home.
Check Your Credit Score
We live in a world that is connected. Buying a house is not an isolated process but intrinsically linked to your past loans, purchases on credit and repayment history. If you have a budget, the bank and the financial institutions also have to be convinced that you will be able to pay back the loans in a timely manner. This is determined by your Credit aka CIBIL score. All our financial transactions are linked to our PAN account.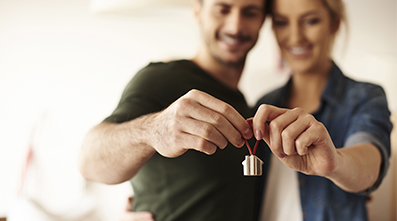 Do Not Make any Big Purchases
If you want to maintain your credit score and ensures that it does affect your pending loans, avoid making big purchases. Avoid using your credit card as much as possible as it will reflect on your credit score. Any big purchases or taking other loans apart from the one pending can affect your house loan. Hence, try postponing the big purchases for the near future.
Account for Additional Expenses
After acquiring the loan and paying for the house, you are the owner. However, the costs still have to be met. One of the biggest costs is taxes and registration fees that have to be paid to the State Government. That cost has to be accounted for either while taking the loan or if you are making an initial payment from your savings. You also need to find out if basic fixtures and fittings like tiles and sanitary ware etc. are being provided by the builder. If not, the initial cost of setting up the house also has to be provided by you.
Selecting the Right Builder
This aspect is extremely crucial. The cost of a house is contingent upon the builder, location and some other aspects. A builder that has a good reputation in the market is likely to deliver a quality house. It may cost a little more than your estimated budget but it provides value for money. A builder that does not have a great reputation may provide a huge house at a minimal cost but the quality of the house soon starts to affect the standard of living. Hence, ask your friends, family and relatives about which builders have a good reputation and make an informed choice.
These are some of the aspects that you must keep in mind while buying your first home. The first home remains special for every buyer and you finally have a place that you can call your own!