Opting for a Cancer insurance is a right step in the direction of securing your future. However, you should know that it is not as easy as getting anything off the shelf. There are many things to consider before you can arrive on the perfect plan for you. We have drawn up a list of five of the most important things that you should keep in mind before you decide on a Cancer Insurance plan. Read on to know more-
Go for a Cancer insurance plan with robust coverage
Medical treatment costs are at an all-time high. Market inflation has led to an increase in the pricing of medications and other medical expenses. When it comes to a terminal disease like cancer, the costs are even higher. The drugs that are used in the treatment of cancer very expensive and beyond the reach of many. Even if your income is sufficient to cover the treatment costs, it is bound to make a significant dent in your savings. Having health insurance is not enough. It is, therefore, advisable to go for a plan with sufficient coverage to battle cancer.
Coverage for all types of cancer
There are three stages of cancer- The Pre-cancer stage, the early stage and the critical stage. A plan with stage based payouts can help you combat the disease more effectively. A typical cancer plan pays 20-25% of the total sum assured at the primary stage and 100% of the total sum assured at the critical stage. Also, it is essential to analyze whether the payout at every step would be sufficient for the treatment.
Check the waiting period
The waiting period is the most important thing when it comes to any insurance plan. The policy activates after a set number of days after the purchase date. It usually ranges between 3 to 6 months for most Cancer Insurance Plans. A typical condition to avail the plan benefits is that the insurer should survive for seven days from the diagnosis of cancer.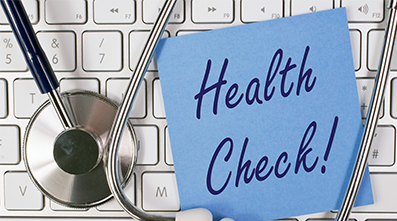 Look for Premium Waivers
On being diagnosed with cancer, the premiums are waived off for a set period depending upon the plan. This offers a financial cushion and saves you from the obligation of paying the premiums regularly. Check the premium waiver clause of your cancer policy before you opt for it.
Check the Income benefits
A supplementary income is one of the. When you are diagnosed with cancer, your productivity suffers. You are in no condition to work and earn a regular income. This, along with the cost of treatment, can significantly impact your savings. One of the significant benefits of Cancer insurance plans is that they provide financial support for you and your family with payouts every month. It ensures that the daily living expenses of your family are being met. Check if the income benefits of the plan match your expectations and are enough to meet all your expenses.
You can use the many tools available online to compare the plans, and the Cancer Insurance Calculator to calculate the monthly premiums and then decide on the perfect plan for you.