Combining the elements of protection with savings, health insurance plans are a necessary investment in today's world.
Health insurance is a must in today's times, where lifestyle diseases are rampant and medical costs of treatment are exorbitantly high. Taking a health insurance plan saves you the hassle of dipping into your savings and investments corpus to pay for a future medical emergency. It protects you and your loved ones from the high costs of treatment and hospitalization while providing immediate access to timely, quality treatment.
Consider some of the benefits of taking a health insurance plan, if you haven't already done so:
• Health policies are actually good tax saver insurance plans that you can buy for the dual benefit of protection and savings.
• The best health insurance policies today also offer critical illness riders or stand-alone critical illness plans. These plans help in the treatment of serious illnesses like cancer, cardiac issues, etc. which are normally quite expensive to treat. The sum assured is paid upfront upon diagnosis of the specified critical illness.
• Apart from tax saver insurance plans for health, you can explore other benefits like cashless hospitalization, cashless day care treatments (for example, retina or lens correction surgery), domiciliary treatment costs, etc.
There are several heads under the current income tax laws which help you save tax on health insurance in different ways. Consider how you get tax saving with health insurance to save tax on health for yourself and your loved ones:
* Sec 80D: Tax deduction based on Health Insurance Premium paid
Please find below the table for deduction available U/s.80-D for FY 2018-19 with the example
Expenses
Actual expense incurred
Maximum deduction allowed
Total Deduction allowed
A.1) Health insurance premium for Individual,
Individual spouse & Children
15,000
25,000
15,000
A.2) Preventive Health check-up for Individual, Individual spouse & Children
15,000
5,000
50,000
A) Total expense for Individual, Individual spouse & Children
30,000
25,000
20,000
B.1) Health insurance premium for Individual parents (Senior citizens)
28,000
30,000
28,000
B.2) Preventive Health check-up for Individual parents (Senior citizens)
10,000
5,000
5,000
B) Total for parents
38,000
30,000
30,000
Total deduction available for the year restricted to
50,000
So, expenses were Rs. 68,000 for Insurance premium and received tax benefits of Rs. 50,000 for the year.
Deduction on health insurance premium for very senior citizen
Super senior citizen (80 years or more) who don't have any insurance policy can claim a deduction up to Rs. 30,000 every financial year towards medical check-ups and treatment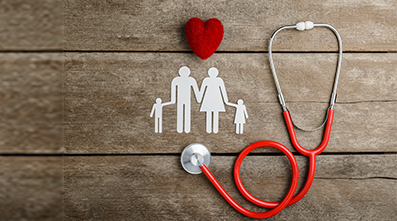 * Sec 80DD: Treatment of a dependent with disability
Individual who is resident in India can claim benefits up to Rs. 75,000 based on the expenses incurred for nursing, training, medical treatment, preservation and rehabilitation of a dependent with disability (Rs. 1.25 lakh for an extreme and serious disability). Reliant can be any of your parents, children Individual spouse or sibling. Under this section Individual need to submit a supporting medical certificate.