International Women's Day is a day that celebrates the ones who still have to fight for equality in society. For a woman, the battle for equality ranges from, equal pay and promotions at work to having a say in matters of the house.
Unfortunately, in many cases, people rarely pay heed to the value of a woman's life. If something were to happen to the woman of the house, what would happen to her dear ones? In this article, we aim to urge women to play an equal role in securing their loved ones. We will take 2020's theme of International Women's Day; an equal world is an enabled world - #EachForEqual, to communicate our message.
Let's be #EachforEqual even in securing those that mean the world to us.
What do we mean by women securing their family?
Just as the loss of a man can leave his loved ones under a financial burden, the same goes for a woman. Amidst the women's day celebrations, think about the financial impact a woman's loss could have on her family. In such a situation, life insurance will safeguard her loved ones. Here are some of the common instances where life insurance would help secure a woman's family.
1. When she is a housewife
Since she isn't earning, it is natural to assume that only the husband's loss would lead to a financial burden. Well, not really. A woman plays a pivotal role in taking care of her home, her husband and her kids. Her loss would not only have an emotional impact on her husband, but he would also have to step into his wife's shoes. Taking care of the house and kids in such an emotional time would impact his capability to perform at work. He might even need to take time away from work to settle things. This could create a financial issue.
A woman's life insurance amount will allow her husband to focus on family and not worry about earning for some time. The amount could also work as a gift to securing the future of her kids.

2. #EachForEqual – Play an equal rolei
She is splitting the bills at home, good for her! But what happens when she is gone? Her husband will be left with a financial loss during a difficult time.
A woman can opt for a term plan that makes up for the financial loss incurred as a result of her death. This will secure him and offer him the time to grieve and get back on his feet.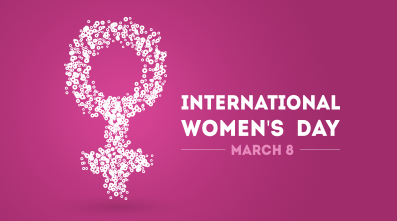 3. When she bears the world on her shoulders
A woman could be a single mother, a daughter who shoulders her loved ones or a wife who supports her husband and kids. In either case, a woman should understand the impact of her loss on her family. Will she have enough savings for them? What about her kids' education and future? In such a situation, a woman should opt for life insurance that caters to specific requirements like children's education or financial security.
To conclude…
This year, women's day celebrations are based on the idea that 'a gender-equal world can be healthier, wealthier and more harmonious'.
We suggest, since there is a race for gender equality, how about a gender-equal responsibility towards our loved ones?
This International Woman's Day, we propose a gender-equal world that's healthier, wealthier, more harmonious and equally secure'.