The PapaHainNa campaign aims to raise awareness and improve the penetration of insurance in India.
We celebrate Mother's day with great zeal and enthusiasm. But, do you know that there is an equally important day which recognises a father's contribution to the life of a child? It is Father's Day.
The exact date of Father's day varies from country to country. In India, the day is celebrated on the third Sunday of June that happens to be 21st June 2020.
Why is Father's day celebrated?
Fathers, too, make great sacrifices for their children. However, often, they go unnoticed.Father's day is celebrated to show love and express gratitude to all fathers for the contribution that they make to their children's lives.
Mothers usually play a significant role in a child's upbringing. However, there are some things that children relate more with their fathers. Children typically look towards their father for security. Also, in families where the mother is a homemaker, and the father is sole breadwinner, the financial responsibilitiesfall squarely on his shoulders. Thus, apart from being responsible for the children's upbringing, he is also responsible for ensuring their economic well-being. He needs to take care of the children's education, marriage and other expenses. But, what if something were to happen to him?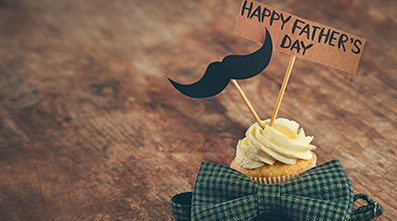 A father plays an integral part of children's life. His sudden loss may impact the children and cause emotional trauma. It may also cause financial stress in cases where he was the sole breadwinner. Hence, it helps to be prepared. If you are a father, know that leaving behind an uncertain future for your children is not an option. Therefore, you should take the necessary measures to secure their future well in advance.
Life insurance is an essential tool you must consider when you are planning for your child's future. Life insurance can help your children financially in case of your demise. They can use this amount, to pay for off your outstanding debts and existing liabilities, thus saving them from the financial stress. Also, life insurance makes sure that you can go about your life with the peace of mind that you have secured your children and your family's lives.
Here is where SBI's #PapaHainNa campaign comes into play.
The phrase 'Papa hainna' signifies the trust that children place in their fathers. It shows how children depend upon and look up to their fathers for everything in their life. This campaign aims to make sure that you are there for them whenever they need you. The #PapahainNa campaign is intended to raise awareness about the importance of purchasing life insurance for securing their children's future.
The campaign allows fathers to create a #PapaHainNaMemoreel from your moments with your children in the lockdown. All you have to do is visit the micro-site, upload photographs of the moments captured with your children in the lockdown, enter your details, and the micro-site creates a personalisedmusical Memoreel that you can download. You can then share the #PapaHainNaMemoreel with your children, friends and family.
The campaign is slowly and steadily making fathers across India aware of their responsibilities towards children. With the growing popularity of the campaign, there is an increasing awareness, and this is expected to translate to more fathers securing their and their children's lives with life insurance.