Gone are the days when traveling was a privilege only the rich could afford. With smart financial planning, most of us can explore the beautiful places of the world. Meeting new people, understanding different cultures or be it Instagram amble cafes, traveling is so much more than just a way to kill boredom.
While experts have already vouched for the fact that traveling is extremely beneficial to your health, there are many such reasons that would compel you to start packing now. Read on!
Traveling proves to be a great stress buster:
The moment we head out of home for a vacation, you start feeling a sense of excitement. The commencement of a leisure trip leads to mental transition, you stop thinking about anything stressful and gear up for a relaxing trip. This transition is shown to have a positive impact on the health of an individual. Doing something other than your routine will help you rejuvenate and relax at the same time.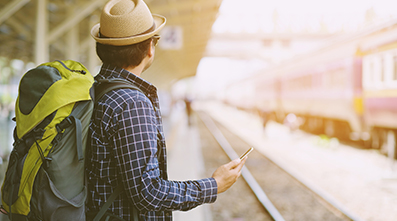 Traveling improves productivity:
This is one of the positive after-effects of a great vacation. Whether you were on a month long trip or it was just a long weekend getaway, getting back to work will bring surprising results. Traveling is known to increase work productivity among individuals. Studies have shown that people who take timely vacations are more productive and healthier than those who don`t.
Traveling helps you reconnect:
Post-digital revolution, the only source of connecting with things is our mobile phone. While we spend most of our time staring at our mobile screens, we are disconnecting with things that actually matter. Spending quality time with loved ones, reconnecting with nature, hiking through mountains, witnessing a beautiful sunset, walking alongside the beach; traveling lets you experience simple joys of life.
Traveling makes you resilient:
When you travel, you get an in-depth understanding of different cultures and lifestyles. Knowing that not everyone has the same privileges as you, makes you flexible to accept different situations in your life with a positive perspective.
Traveling is a great learning experience:
It wouldn't be wrong to say that traveling gives hands-on education. It brings you the parts of the world that have interesting cultures and fascinating history. When you experience something, you are going to remember it for the rest of your life rather than if you only read about it. It is a great way for your kids to put historical events in context and even explore new cuisines, domestic produce and interact with locals.
Traveling is beneficial for both physical and mental health. And yet, most people think of it as an unnecessary expense. While we often save up for education, marriage, emergency etc. saving up for travel is seldom considered. There are several ways and investment avenues that can help you build funds for travel. However, if you have already made a travel bucket list to check off after you retire, do not forget to invest in good retirement plans schemes which will help you accumulate more and thus travel as often as you wish lavishly.