With the rising illness and our hectic lifestyles, keeping yourself financially covered is imperative. A critical illness can come at any time, to anyone, and will affect you both – financially and emotionally. Over the years, the financial advisors have always suggested investing in critical illness insurance, as a part of the various insurances that you invest in. They also suggest to do this at an early age, and here's why.
• Good price
• Hectic schedules
• Better financial planning
• Enjoying full benefits
• Covers more than just hospitalization
Let's elaborate on the points mentioned above here
1. Early bird gets the worm:
This saying is so true when it comes to buying a critical illness plan. The earlier you purchase this plan, the better it is going to look for you financially. For example: say, at 25 you want to buy a critical illness plan that offers you 5 lakhs coverage, this would cost you 5000 rupees. The same may cost you 6000 rupees when you are 35 and can go up as high as 8000 rupees when you are 45. So, buying this insurance at the earliest can fetch you the lowest possible premium. You can use the critical illness insurance premium calculator to see what kind of financial investment will be you be looking at if you plan to buy the insurance at some other age.
2. Busy life and hectic schedules:
Given our lifestyle today, you work by the ticking of the clock. Plus, travelling, deadline, intensive meeting, etc. take up most of our energy. Thus, it is wiser to buy critical illness insurance at the earliest. Not only does the insurance covers your medical and hospitalization expenses, but it also offers emergency medical evacuation. With this insurance, you can seek the best healthcare facilities no matter which corner of the world you are in.
3. Helps you plan your finances better:
One of the main reasons why financial advisors will advise you to buy critical illness insurance at an early age is because once that's done, you can easily plan your finance. Accidents and illnesses can occur at any point in life, and critical illness insurance will cover for all these emergencies. This way, you can invest your money in more long-term financial instruments. Also, under section 80D, paying premiums for this insurance can help you save on tax too.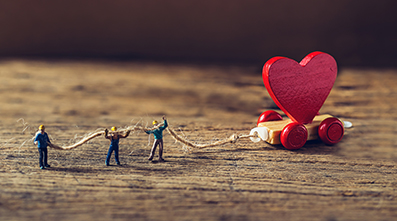 4. Enjoy maximum benefits:
Once you buy the critical illness insurance, there are several waiting periods in the line of treatment that you have to adhere to. Which means, you cannot avail the benefits immediately. However, if you buy the insurance when you don't require it on an immediate basis, then, you could serve the period of waiting needed. Post this you can avail full benefits when you make a claim. And, it doesn't end here, buying the insurance early also makes you eligible for an early loyalty bonus.
5. More than hospitalization cost:
Critical illness insurance covers more than just your bills. It also includes OPD charges and day care procedures for you. Depending on which plan you opt for, the plan will also cover all the expense for relevant diseases in every stage of your life.
All these benefits come necessarily if you purchase at an early age. So, buying this insurance plan can get you the maximum benefits the critical illness plan has to offer.