The winter is here in India, and it brings cold weather and low humidity. Even though winter mornings are pleasant and cheerful, they also make air dry, stealing the moisture from the skin. The skin becomes rough and cracked if immediate care is not taken. The dry skin can also lead to bleeding. Although, the skin-moisturizers help, there should be better care for the skin to reduce the dryness, itching, redness etc. Let's see, how to maintain your skin during the harsh winter with these easy yet effective skin glowing tips.
1. Wash hands and face with lukewarm water
There is nothing like getting a hot water bath in winter. Still, whenever you get a chance, wash your face and hands with lukewarm water. It nourishes your skin and keeps the moisture intact. However, you should also remember using boiling water would take away the natural oils from your skin. So be careful about that.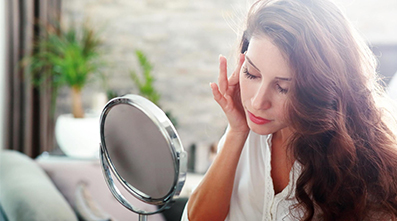 2. Moisturize your skin
Washing your face with lukewarm water is not enough as it needs more moisture with cream and moisturizer. Keep the moisturizer accessible in the bathroom itself. Apply the moisturizer when the skin is damp so it will lock the dampness into the skin. Plus, use the moisturizer after every wash to keep your skin nourished.
3. Protect your skin
As much as it is essential to moisturize your skin, it is also essential to protect it from cold weather. Use sweater and gloves on chilly days and cover your face with a scarf. Also, even if its winter, don't forget to apply sunscreen as your skin might get affected with sunburn.
4. Overnight moisture
Usually, people apply skin care creams and moisturisers after the bath. However, they forget that skin gets dry overnight. That is why you need to use skin moisturisers before you go to sleep. It will keep your skin nourished all night. Plus, wear cotton gloves and socks to seal that moisture. It helps in skin softening.
5.Keep yourself hydrated
Keeping yourself hydrated from inside out is extremely important in winters. Eat food that will hydrate your body. Also, drink plenty of water. Eat fruits like kiwi, oranges, apples, and veggies like tomatoes, cucumber, celery, carrots etc. You need to make sure that you are getting enough vitamin C and zinc to help the production of collagen and lasting.
Skin protection is crucial in all seasons, especially, in winter; the task becomes slightly more challenging. The cold and dry atmosphere can severely damage the skin hence utmost protection is needed. These skin glowing tips are easy to follow and will help you keep your skin nourished during the winter. Enjoy this winter with soft and healthy skin.