We do everything in our power to save money as much as we can. From putting money in different investment tools to making a fixed deposit in the bank, we try different options to increase our wealth. However, some of us struggle to make consistent progress in it. For them, this article will work as a guideline to save more money.
1. Use public transport or carpool
Daily commute is an essential activity of the day, and as the fuel prices are increasing, it is hard for some of us to own and maintain a vehicle. Using public transport is one of the best ways to save money. They are cheap, environment-friendly and you can avoid the traffic jams. However, it may hamper your convenience to some extent. You may go with the option of carpool with your friend by sharing fuel expenses.
2. Buy from wholesale stores
The wholesale outlets offer a better deal than retail stores. It is always a beneficial option to save money and get a good bargain. If you are shopping, then buy it from a factory outlet of a specific brand rather than a retail store. It is advisable to buy in bulk so that you might get an additional discount.
3. Invest in life insurance
Investing in a life insurance plan is beneficial for you and your family's future. Life insurance provides security and financial stability in the case of any unfortunate event as well as helps you save tax. Investing in it is highly recommended.
4. Have a long-term investment
Investing in the long-term options is beneficial to accumulate a sizable wealth. If you invest in Public Provident Fund (PPF) and The National Pension scheme that has a lock-in period of 15-20 years, it will garner a sizable wealth in future. These investment options are secure and reliable if you are looking to save more.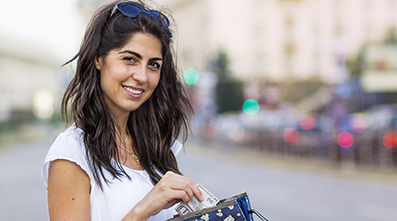 5. Buy and sell used goods
Sometimes, you don't need to buy new products which you need occasionally or temporarily. In that case, one can buy used electronic products, vehicles, books, furniture which comes at a lower price. You can earn money by selling the unwanted stuff you have in your house via online websites. It is an excellent way to cut down your expenses and save more money. Getting furniture or car on rental options can also save money.
6. Get cash back credit card
Transactions done via credit card can get you to cash back up to a certain limit. You can quickly get cash back of 5-10% on every purchase such as booking flight tickets, movie tickets or paying utility bills. However, while getting credit card read the fine print. Some banks offer direct cash back whereas some offer credit points, which can be redeemed against the card company's online store.
7. A penny saved is a penny earned
Your earning will matter when you have control over your spending. That is why managing your expenditure on not-so-necessary stuff should be controlled. Avoid unplanned shopping or leisure activities.
Saving is, as we know, perhaps the most important thing that helps to build a secure future and it should be done systematically. These simple tips will help you save a good amount without stressing too much.