By the time we turn 40, many of our checkboxes may already be ticked. Many are married and have kids. Most have already chosen their career paths and are well-settled in a satisfying career. The one checkbox that most of us are eager to tick is achieving financial freedom. Being in the 40s is great, but it's also a time to begin thinking seriously about funding our future – child's college education, saving for retirement, having contingency money for emergencies, etc.
So, here are some steps you can take to achieve financial freedom in your 40s.
Determine Your Magic Number
The first step is to define what financial freedom means to you. Depending on one's lifestyle and responsibilities, this number could vary significantly from one person to another. So, look at all your current expenses and take into account ballpark figures of what you would need to spend on. Knowing the amount of money you need is the first step to getting there, as this would determine the strategy you choose. There's no one-size-fits-all approach to achieving financial freedom and the less guesswork there is, the greater are the chances of the goal being accomplished.
Get Life Insurance
It's normal to feel responsible for your family's financial future. And, in your 40s, you may have a number of dependents, including kids, spouse and parents. But, you don't need to shoulder the entire load yourself. With life insurance, you can ensure that your family is financially protected in case of any eventuality.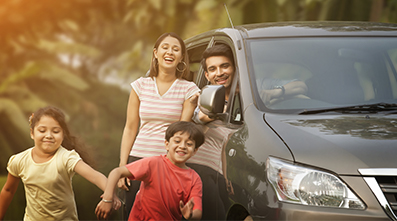 If you already have a life insurance, it's probably a good time to increase the cover, as your financial obligations may have increased, and you may want to secure a better lifestyle for your dependents. With Internet penetration, it's become possible to easily calculate the premium and get a life insurance with a simple online process. And, there are policies available with reasonable premiums as well as the flexibility of benefit structures and rider options.
The best part is that life insurance comes with tax benefits, which translates into immediate savings. Under Section 80 C, one can get up to Rs 1.5 Lakhs deductible from your taxable income, with a life insurance policy in place.
Keep a Tab on Your Debts
Debts and interest paid on it can swiftly shatter your dreams of achieving financial freedom. Keep close eyes on your credit card spending. Make sure you pay these off in time so that you don't have to bear the burden of their high-interest rate.
You may have taken a home loan, which is great, as this helps create a valuable asset as well as provides security for your future. But it's time to start thinking of getting the loan paid off soon. Once you've done this, more funds will become available to you for other investments.
Get a Critical Illness Insurance
With the hospital and medical treatment becoming increasingly expensive, it's a good idea to get critical illness insurance. Some policies cover up to 36 critical illnesses. You could also consider a comprehensive protection policy that covers both death and critical illness. For more simplicity, choose a policy that rebalances your life and critical illness cover on every policy anniversary. Such a policy would provide you a lump sum payout in case of diagnosis of any of the covered illnesses and waiver all future premiums.