Youngsters in their twenties are either in college or just starting their careers. You are young hale and hearty. Saving for the future, retirement planning and financial goals still is not a priority for many. But you either postpone the thought of getting insurance or do not think of it altogether. But it is always advisable to start early. There can be no better period than the 20s to opt for an online term policy or approach an insurance agent. Read to know why-
No worries about high premiums
Term insurance plans offer higher coverage for a lower premium. As most of the youngsters do not have any significant financial goals or responsibilities, it is not difficult to afford the premiums of Term plans. Also, the premiums for an online term policy are comparatively lesser than an offline insurance plan
Easy purchase
It is effortless to get a term plan. Insurance companies offer you the option of purchasing a term insurance policy over the internet also. Now you can look up the features and offerings of some of the best term plans in India easily. Term insurance calculators and other tools available online further help you in making an informed decision.
Lesser premiums
Insurance companies typically comes with lesser premiums for young people. It is due to the lower risk of medical illnesses associated with them. Comparatively the premiums go on increasing with age. Thus getting a term cover at a younger age is cheaper than going for a policy at later ages.
Dependents cared for in your absence
Even though a person in 20s does not have dependents, there might be parents and siblings who are dependent on you financially as well as emotionally. A term plan secures their financial future, especially in the case that you are the sole breadwinner. The payout of the Term plan helps them manage daily expenses as well as other loans and liabilities that you might have. So a term plan gives you the peace of mind of knowing that your family is at ease after you.
Tax benefits
The term insurance tax benefit is another reason why youngsters should consider investing in a term plan. Premiums paid under the policy shall be eligible for deduction under Section 80C of the Income Tax Act 1961. The payouts of the term insurance plans are exempt from taxation under section 10 (10D) of Indian Income Tax Act 1961.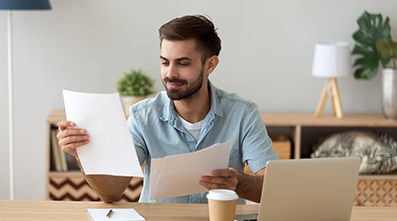 Please note that Income Tax laws are subject to change from time to time. Please seek advice from your personal tax consultant on the tax benefits available in a Life Insurance policy.
A Term plan is a productive investment at any age. The versatility and affordability of the Term insurance plan further make it a perfect fit for the millennials. Hence, experts advise buying a Term insurance plan in your early years .
Tax benefits are as per Income Tax Laws & are subject to change from time to time. Please consult your Tax advisor for details. You may visit our website for further details here.