When we think of investments, we think of mutual funds. However, there are many other instruments out there that offer similar benefits, if not more. Money back plans are one of them. We give you five reason why you should think of investing in a money back policy-
1. The dual advantage of investment and insurance
Money back policies give you the double advantage of insurance, as well as investment. Along with offering life coverage, they invest a part of premiums in the market. Thus, apart from securing your family's future, you also have the chance of saving for your future goals with a money back policy.
A thing to note here is investing in money back plans is less risky. These plans invest in cash bonds and securities which are not much affected by market fluctuations. Hence,investing in a money back policyisrelativelysafer.
2. Regular payouts:
Money back plans offer you a fixed percentage of the maturity benefits periodically. You can choose the amount you want, and at what time in your life. You can invest in these monthly income schemes to supplement your regular income or choose the payouts to help you through certain stages in life
.For example, you can opt for 20% of the assured sum five years after buying the policy to help with your child's education. You can then opt for another 20% after the next ten years for your child's marriage, and the remaining amount on maturity of the money back policy to plan for your retirement.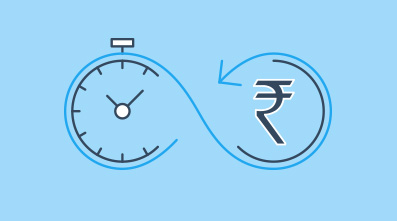 3. Ensure your family's financial safety:
The most important feature of a money back policy is the life insurance component. In case something happens to you, your nominee will get an assured sum as a payout. This makes sure that you do not leave your family behind in financial stress. They can use this amount to meet their daily expenses and necessities. Thus, you can take care of them, even in your absence.

4. Waiver of premium benefit:
In case of death of the policyholder, before the policy term ends, the further premiums are waived off. However, the plan continues to be in force, and the payments are made periodically or as decided. This is a noteworthy feature of money back plans.
5. Tax benefits:
Policyholders who regularly pay premiums towards the money back policy can enjoy tax benefit. The benefits of these plans are defined under section 80C of the Income Tax Act, 1961. Also, the maturity benefit, survival benefit, and the bonuses from the monthly investment plans are tax-free.
It is always advisable to do your research before purchasing a money back plan. There is a wealth of information available online. You can compare the plans using the various online calculators. Also, you can approach your financial advisor for advice on the best money back policy for you. Take care to go through the documentsto know the ins and outs of the plan before you sign on the dotted line.