Health Insurance: Back to basics
Health insurance is a basic necessity today. If you meet with an accident or fall sick, and have to be admitted to a hospital, health insurance is the first thing they ask about. So, what is health insurance, and why is it so important? Read on to know-
What is health insurance?
Health insurance is a typeof insurance product that covers medical and surgical expenses of the insured, in case of hospitalisation. These expenses includehospitalisation costs, doctor consultation fees, and cost of medicines. Healthinsurance companies have tie-ups with hospitals and leading health-careproviders, whereby the insured can avail cashless treatment. If the insurancecompany has no tie-ups with the care provider, they reimburse the insured for the expenses. The cost of health insurance premiums is often partiallycovered by the employer, but you can also purchase one yourself. The benefits ofhealth insurance are tax-free.
What are the types of health insurance?​
Health insurance plans usually are of the following types-
Individual Health Insurance: It covers the health expenses of the individual who has subscribed to the policy. Premium is determined as per the age and health of the insured.
Family Health Insurance Plan: Under this policy, a person can include allthe family members under a single cover. The plan offers a fixed sum assuredfor the family members, which can be availed by any one individual or allmembers of the family.

Senior Citizen Healthinsurance Plan:This is designed for senior citizens or individuals over 60 years of age.

Surgery and Critical IllnessInsurance Plan: This policy is suitable for an individual that requires treatment against criticalillness, such as cancer, paralysis, heart attack, kidney failure, etc. Thepremium applicable to these plans is usually high, as the treatments of thesediseases are also expensive.

Maternity Health Insurance Plan:This plancovers pre and postnatal care costs and child delivery expenses of the newborn. The expenses for the newborn are covered under the policy up to a certainperiod, as mentioned in the plan.

Personal Accident Plan:It covers hospitalisation expenses in case of anaccident. Premium depends upon the amount of cover taken.

Unit Linked Health Plan:These policies offer a unique combination ofinsurance and savings at the same time. They help in building a corpus whichcan be used to meet the expenditures which are not covered by the insurancepolicy.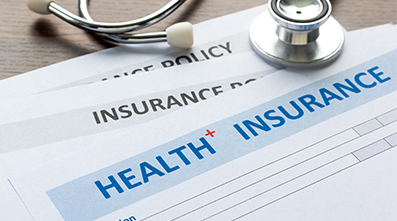 Why do you need health insurance?
Do you need health insurance? Yes. An accident can occur without warning, or you may fall ill and need to be taken to the Emergency. The treatment and hospitalisation charges can burn a hole in your pocket and cause you serious financial strain. This means that you will have to compromise on other expenses and life goals. Also, if the sole breadwinner of the family is in a hospital bed, the situation becomes worse. All this can be avoided by paying just a small premium towards health insurance which can lessen your burden in case of medical emergencies. It is advisable to take a health insurance policy when you are young and healthy. Your premiums increase as you get older. Also, you might be denied a health cover by the insurance company in case you develop a disease.
What to look for in a healthinsurance policy?​
Selecting a good healthinsurance plan is very important. However, it is tough to choose between themany health insurance plans in India that offer similar features. Hence, here is a listof features that you must look for before purchasing any health insurance plan:
It should cover a large number of critical illnesses.
Should offer adequate health cover.
No change in premiums during the policy term under any circumstances
Long policy term that will cover you even in your old age
Extensive hospital network for cashless treatments
Also, some of the critical points that a person should consider before purchasing any plans are sum assured, Minimum Entry Age and renewability clause, Inclusion and Exclusion, Room Rent Capping, No Claim Bonus, and other benefits.