Cancer is an aggressive disease and can adversely affect the health of a person, though not all forms of cancer are fatal. The disease is said to have a genetic linkage. This means that if anyone in the previous generations of the family had a form of cancer, there is a chance that successive generations may contract it. But genetic reasons apart, cancer can happen to practically anyone, hence it helps to buy a cancer insurance plan. Here's an action plan you can follow: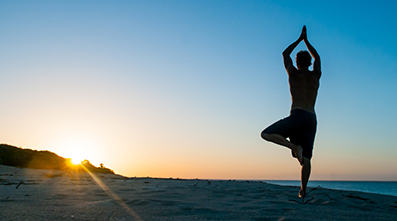 * Get active.
Exercise may not be a remedy for cancer, but it may have preventive effect. There areis innumerable researches on how moderate to intense activity per week may keep you fitter, help stave off diseases and increase your immunity. A fitter body also combats the ill-effects of cancer and its treatment methods (i.e. radiation, drugs and chemotherapy). So if there is a family history of cancer, it is best to incorporate exercise in your daily life.
* Get yourself screened every year.
Those with a genetic disposition towards cancer must always be on the alert for signs that are related to cancer. Women past the age of 30 years must get themselves tested for breast, uterine and cervical cancer (especially after age 40 years) at least once a year, while men must undergo testing for prostate and gall bladder cancer once they cross their 40s. A comprehensive health check-up can reveal anomalies and alert you earlier . You can then start the appropriate treatment sooner.
* Get a better diet and lifestyle.
Often, cancer may be aggravated by one's poor diet and erratic lifestyle. Though a direct link between diet and cancer is yet to be established, a poor diet may certainly increase the risk factors for cancer. There may also be a link between obesity and cancer. It is always better to consume a diet low in salt and processed sugar, and stay away from refined flour, and food rich in trans fats. The diet must be rich in all essential nutrients, and backed by a dose of anti-oxidants through seasonal fruits and green tea. Adequate rest and getting good quality sleep are other important factors in maintaining a good lifestyle.