Savings plan offered by life insurance companies are efficient tools to help you plan for your future. They offer insurance coverage along with the added advantage of regular saving for your life goals. An individual deserves the freedom of choice in all aspects of life and life insurance is one of them. SBI Life Insurance Co.Ltd. offers SBI Life - Smart Future Choices plan, intended to empower your future self to decide what's best for you at every stage of life.
Read more about the plan below.
What is SBI Life – Smart Future Choices?
SBI Life - Smart Future Choices is an individual, non-linked, participating, life insurance savings product that allows you to choose benefit payouts in lumpsum or flexible payments and get regular cash bonus payouts to meet your financial needs at various life stages. This, along with empowering you to review your choices as per the changing needs from time to time during the policy term and availing tax benefits as per the provisions of the Income Tax laws.
Who is the plan for?
This plan is designed, keeping in mind the financial needs of 18-to-50-year olds, looking for a savings product with added benefit of life coverage, money on demand choice and tax benefits.
Why choose the SBI Life - Smart Future Choices plan?
Your long term and short term goals change at every stage in life. For example, a young unmarried individual, might save for a new bike or a car or plan for a vacation and saving for the future is probably the last thing on his mind. A married individual may focus on buying a new house, planning for the partner's needs and providing for dependants. Individuals with children, would be looking to prepare for their higher education, marriage and lifestyle expenses. On retirement, an individual may like to indulge in hobbies and new interesting vocations.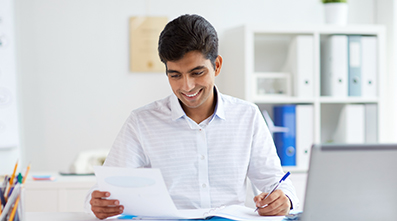 The financial requirement for every stage of life varies depending on your responsibilities and your lifestyle choices. Hence, the financial resources that you need for every life stage go on changing.
SBI Life - Smart Future Choices plan helps you exercise "the power of choice". This can help you plan for every stage of your life. The flexibility to choose payout options, with the Money on demand choice and the assurance of life insurance cover during the policy term helps you prepare for uncertainties in life.
SBI Life – Smart Future Choices prepares you to handle every opportunity and responsibility in future confidently. It gives you the freedom and the choice to lead a life without making compromises. The freedom to choose your coverage and payouts, is what makes it one of the best saving plans.
Reach out to our representatives or call us on our helpline number to know more about the SBI Life- Smart Future Choices plan and make your financial planning future-proof.