Healthcare, education, financial security and mental stability – our family gives us all. They help us survive through tough times and fulfil our dreams and responsibilities. There is a brilliant way to express our gratitude and honour our loved ones wholeheartedly. To honour our loved ones wholeheartedly, SBI Life has launched its latest integrated brand campaign "Apno ki #HimmatWaliSeeti." The main aim of this program is to highlight the positive impact our family has on us. A person's happiness is key to the family's well-being.
SBI Life honours the family through a bouquet of insurance policies that offer just the right balance of individual protection and peace of mind. If you still haven't bought a life insurance policy, the time to help your family whistle the #HimmatWaliSeeti is now. Here's a look at some of the best family security offerings from SBI Life.
1. Comprehensive Term Plans
Wish to shield your family from financial woes? You can choose a
term insurance plan
. This comes at a very affordable premium and offers a host of benefits for your family. You can choose from various benefit structures to secure the needs of your family. Before deciding, do check out the inbuilt benefits as well as the rider options. A comprehensive term policy can be bought easily online, without any hassle.
2. Life Insurance Policy with Critical Illness Cover
A life insurance policy is more useful when it comes with an inbuilt critical illness cover. Some plans waive future premiums in case the policyholder is diagnosed with any of the life-threatening diseases covered by the policy. Additionally, a lump sum amount may be given for financial support. Ensure that the policy also provides protection in case of death and rebalances the cover on every anniversary.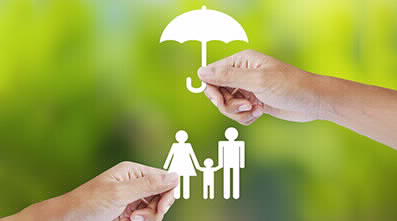 3. Cancer Protection Plans
Cancer is a terrifying disease that is very expensive to treat. So, get a protection plan that helps you fight cancer without having to worry about money. You can get benefits like monthly income and second medical opinion on the diagnosis of the disease. If you are diagnosed at an advanced stage, the plan should give you the flexibility of choosing between a lumpsum payment or monthly payments over a specified timeframe. The
cancer insurance policy
should also waive off future premiums.
4. Level Term Assurance and Increasing Term Assurance
These offer a high cover for a prespecified period, at very low premiums. It's a good way to safeguard your family's financial needs. Don't forget to check out the rider options, like accidental death benefit rider and accidental total and permanent disability benefit rider. These offer comprehensive coverage at an affordable cost. You can use the
premium calculator
to determine the sum assured and the premium to be paid.
5. Single Premium Plans
Let's say you receive a bonus at work or suddenly inherit some money. You can consider an individual premium plan. These are policies that offer a cover for a single premium payment. So, you pay once, and it's done. Simple, isn't it? Of course, do check for special premium discounts and rider options.
When you're deciding on insurance policies, make sure they are non-linked and non-participating products. Read the terms of the policy very carefully to make an informed choice.