Having a child is a great responsibility. You need to be ready emotionally for it. But have you considered the financial aspects? When you think about financial planning for children, the question that comes to your mind is- how to plan for your child's education and marriage. But financial planning for children involves much more than that. Just having a savings account or a child plan will not suffice. Being prepared every step of the way is the key to properly planning for your child's future. We give you some tips-
Secure your child
When you start financial planning for your child, the first thing you should do is think about investing for him/her. You need to be able to be there even when you are not. You can start with an insurance policy. You can opt for a term life insurance to cover the near term goals like your child's education or marriage, or you can get a life insurance policy that can assure your child financial security even in your absence. You also need to opt for a health insurance plan. Rather than an option, it has become a necessity. Health issues can come without warning. Hence, it is better to be prepared beforehand for any eventuality. A child plan can also be of great help in securing your child's future.
Consider inflation
This is probably the most important aspect of financial planning that parents miss out on. The prices of everything are on the rise owing to inflation. For example, the university fee when your child grows up may not be the same as it is today. So, if you are wondering how to plan for your child education fund, you will need to consider this too. It also stands true when you select an insurance policy or a child plan. You need to select the sum assured, keeping in mind the rising prices. Hence, experts advise factoring yearly inflation of about 10%..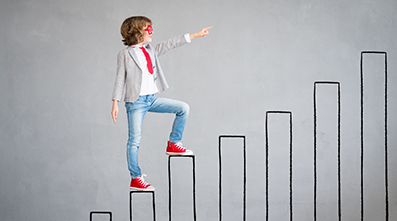 Factor in all your expenses
Children have many expenses, both short-term and long term. Long term expenses include higher education or marriage. If you are starting early enough, you can save enough money by investing in equity funds. However, if you have other responsibilities, you can opt for a balanced investment portfolio consisting of debt and equity. If you want a risk-free product, you can also look at PPF schemes. However, you need to make different arrangement for short term expenses like school and coaching fee, and entertainment and other expenses. Do not dive into your long term savings for fulfilling any of these.
Do not ignore your goals or short term expenses
Do not ignore your own goals when planning for your child. Many parents use their entire savings for their children without planning for their retirement. There might even be expenses like buying a house, a car, travelling among others, which you need to plan for separately. Do not use your retirement savings for your children's expenses. You should have a separate child plan for this reason.
At the end of the day, what matters is saving, investing in proven funds, prudent spending and proper planning. This will not only help you in planning your child's future in a better manner but will also set a good precedent for your children.