Parents want the best education that is available for their children. However, the skyrocketing cost of education is a cause of worry. College and school fee in India as well as abroad are increasing with every passing day. This is the reason why many parents are looking towards Child Education plans to give their sons and daughters the best of education. Let us look at what these plans are-
A child education plan offers the dual benefits of insurance as well as investment. While the insurance component takes care of the coverage, the investment part of the policy parks your money in investment funds. Children plans are available as both- market-linked investment plans as well as traditional endowment plans.
Investment based child education plans-
Investment based plans offer you returns on the money you have invested with them. The investments are split between the equity and debt instruments and other money market instruments with a higher percentage going into the former. You can choose the amount of money to be invested in each. Equity markets, though riskier, present a higher chance of generating a significant corpus. Hence, these plans if managed well, can help in generating a substantial corpus at maturity as compared to traditional child policy.
Endowment based child education plans-
These are traditional insurance plans that offer a fixed payout after a particular period or maturity. Also known as money back plans, they give you the liberty to plan your child's higher education according to the amount expected at the time of maturity.
How to choose the best child education plan? This question often has all parents confused. With a variety of child education plans on offer, how do you decide on what plan to go for?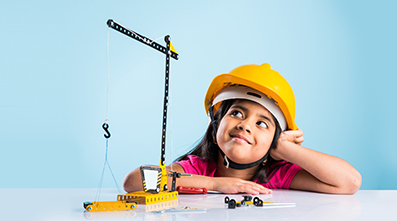 It is essential to analyze your requirements. Factor in your income, your liabilities and assets, and market inflation when choosing the plan. While both types of plans have their benefits, parents need to determine the plan that they need to opt for based on their risk appetite. If you are comfortable with the risks and financially secure, then it makes sense to go for the investment-linked child education plan. These are known to offer you a significant corpus at the end of term but are risky. Comparatively, the traditional endowment plans are for the parents who have a low-risk appetite. Though the returns are lower, the investment with these plans is more secure.
Also, it is important to know the child insurance plan you are opting for in and out. You can get in touch with your agent or research on the plan online to get more clarity on this. It is equally important to check the performance of the plan online and the company's reputation before you decide to invest in a child education plan. Also, experts recommend getting a plan early, as it has better chances of attaining a substantial corpus at maturity.
A good child education plan ensures that your children do not have to compromise towards their ambitions and dreams in life. You can purchase child plans in India directly from the company or through an agent.