Pension plans have been touted by experts as some of the best ways to plan your retirement. They give you the benefit of saving your money and act as a source of income later on in life. This can help meet any expenses that you may have.
We tell you more about what pension plans are, the different types of pension plans, and how and when to choose one.
1. What are pension plans
In pension plans, you invest a certain amount periodically or as a lump sum. This amount is then invested or repaid periodically as it is or with the addition of returns from investments, according to the type of pension plan you choose. Going for one of these is an excellent way of planning for your retirement.
Now that you know what pension plans are, here are the different types of pension plans that you can choose from -
2. Different Types of pension plans
Pension plans with and without life cover

If pension plans are accompanied with life cover, they provide you coverage from any eventuality for the policy term of the plan.

In case of a pension plan without life cover, the company will pay the corpus accumulated from the premiums paid till date to the nominee of the policyholder. However, there is no life insurance in this type of pension plans.

Annuity- Immediate and deferred

In immediate annuity plans, you pay the entire amount as a lump sum and the payout begins immediately after, as per your choice of frequency- monthly, quarterly, annually or semi-annually.

In case of a deferred annuity, you pay regular premiums for a specific time. This is known as the accumulation phase. The accumulated corpus is then invested in immediate annuities, which generate income. This type of pension plan help you increase your wealth by investing money, besides providing you with a steady source of income after the policy term.

Traditional plans and Unit-linked pension plans

In a traditional pension plan, your money is mainly invested in government securities. This is a typically safer investment avenue as the risk associated is lesser.

In a unit-linked plan, your money is invested in a combination of bonds, stocks and securities, and thus the risk associated is higher. However, the returns are usually better.
3. When should you invest in a pension plan?
People usually start thinking about investing in a pension plan after they cross into their forties. However, it is always better to start as early as possible. It enables you to secure a higher payout, and you can opt for lower premiums. This also ensures that the premiums do not stress you out financially.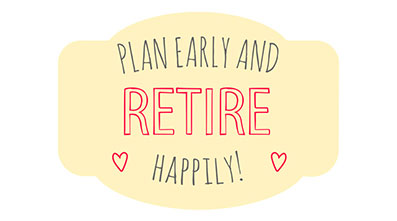 Hence, experts advise on purchasing a pension plan early on in life.
4. How to choose a pension plan?
Calculate how much you would need later on in your life considering all your needs. Do not forget to factor in inflation.
Once you arrive at a target amount, decide on how much you would need to save regularly to ensure that you have enough amount when you need it.
Decide on the type of pension plan based on your risk profile and needs.
Check the features of the pension plan and compare them with those of similar plans. Ensure that you do not opt for features that you might not need, as they might attract additional charges.
Ensure that you anticipate everything that you might need after retirement when deciding on the payout of the pension plan. A pension calculator can help you with this. Also, make sure you check the reputation of the company before you purchase a plan.
Buying a pension plan can be of great help to you when you do not have a source of income and only your savings to rely upon. It can ensure your well-being in the golden years and you can rest easy now knowing you are well-prepared for the future.