Retirement planning is taken very seriously in India. It is not only about saving, but also involves thoughtful investing to ensure returns at a time when you are unable to work and earn for yourself. Here are a few mistakes that you should avoid when chalking out your retirement plan-
Not planning early.
It is never too early to start. The earlier you start, the chances of you ending up with a sizeable post-retirement corpus increase. Experts suggest parking 15-18% of your annual income in equity instruments and bonds with longer maturity periods early. Also, investing early in a retirement policy might be a good decision. Also, the leading banks have come up with several Pension schemes in India. It does make sense to opt for one that suits your requirements to ensure a worry-free retirement for yourself.
Ignoring other personal goals.
TWhile planning for your retirement is crucial, do not ignore other goals like your education, marriages and other essential expenses. If not properly planned there is a chance that they might bite into the savings you have planned for after retirement.
Overlooking the importance of Investing.
Withdrawing money regularly, from the amount that you are saving up for your retirement does not help. The best option, as suggested by experts, is investing in Annuities. Though the returns payable every year are less and even though it is a taxable instrument, they provide excellent benefits to senior citizens. However, due to the very same reason, experts suggest to invest some amount in annuity and park the rest in mutual funds and other equity instruments. It is always advisable to invest in growth-oriented assets so that the corpus lasts longer.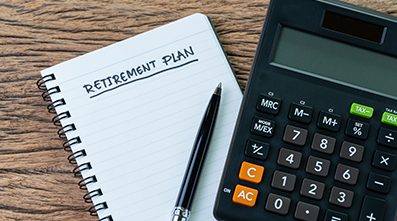 Not planning for critical illnesses.
Old age weakens our body, making it susceptible to a host of illnesses. Combating them, in this already inflated market, puts the patients under considerable financial duress. This is all the more significant after retirement when there is no fixed income. This is why investing in a critical illness plan and a Cancer care plan should be one of your priorities when planning for your retirement. Along with the financial aid, these plans also offer premium waivers and a guaranteed income, as a percentage of the insured sum, for a set number of years, depending upon the plan.
Retreating from all work.
A sudden shift to a sedentary lifestyle is the cause of many illnesses that set in post-retirement. Hence, keeping yourself involved in any activity might help. The boredom caused by doing nothing further leads to stress. It is always a better option to set up a small business beforehand for after retirement. In addition to providing a respite from the monotony of the retired life, it also provides you with the benefit of having a source of income.
A robust retirement plan consists of regular savings in addition to mindful and well-researched investments in equities and mutual funds. Instruments with longer maturity should be preferred. Though the returns are low over a short period, the payouts over the long term are considerable.